Young's Chocolate Spread -
For Chocolate Lovers
Young's Chocolate Spread is prepared from milk, cocoa powder and other Halaal ingredients.
It is used as dressing on Cakes, Cookies, Custard and Ice Cream.
Spread over a slice of bread and eat delicious chocolate sandwich.
Glass Bottle: 170g, 360g, 600g
ChocoBliss -
The heavenly taste of rich & premium chocolate
ChocoBliss is a premium quality Chocolate Spread prepared from imported quality and Halaal ingredients.
It is available in two distinct flavors; Hazelnut Chocolate Spread & Milk Chocolate Spread. We believe that ChocoBliss indulgence will take the consumers in a new chocolaty world, its unique taste and top quality will make it a heart winner, both in Pakistan and abroad.
ChocoBliss Hazelnut Cocoa Spread
Tub Pack: 150g, 300g
Glass Bottle: 350g, 675g
ChocoBliss Milky Cocoa Spread
Tub Pack: 150g, 300g
Glass Bottle: 350g, 675g
ChocoBliss Double Chocolate Cocoa Spread
Glass Bottle: 350g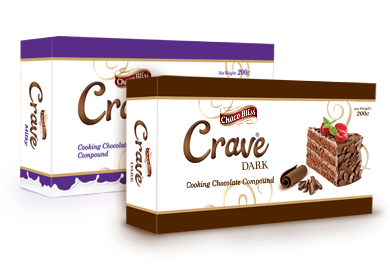 ChocoBliss Crave -
The real temptation of Chocolate
ChocoBliss Crave, a Dark & Milky touch of real temptation of chocolate desserts from the platform of Young's (PVT) Ltd.
Crave is ideally used to prepare mouthwatering recipes of cakes, brownies, cookies, and other desserts.
The perfect combination of premium ingredients followed by International standards of manufacturing in European Plant makes Crave the most preferred choice for desserts chef.
ChocoBliss Crave Dark: 200g, 500g, 2 Kg
ChocoBliss Crave Milky: 200g, 500g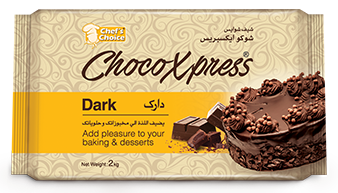 ChocoXpress is an economical cooking chocolate with an industrial usage.